HACONBY HARE traditional TUNE SESSIONS - RESTARTED !!!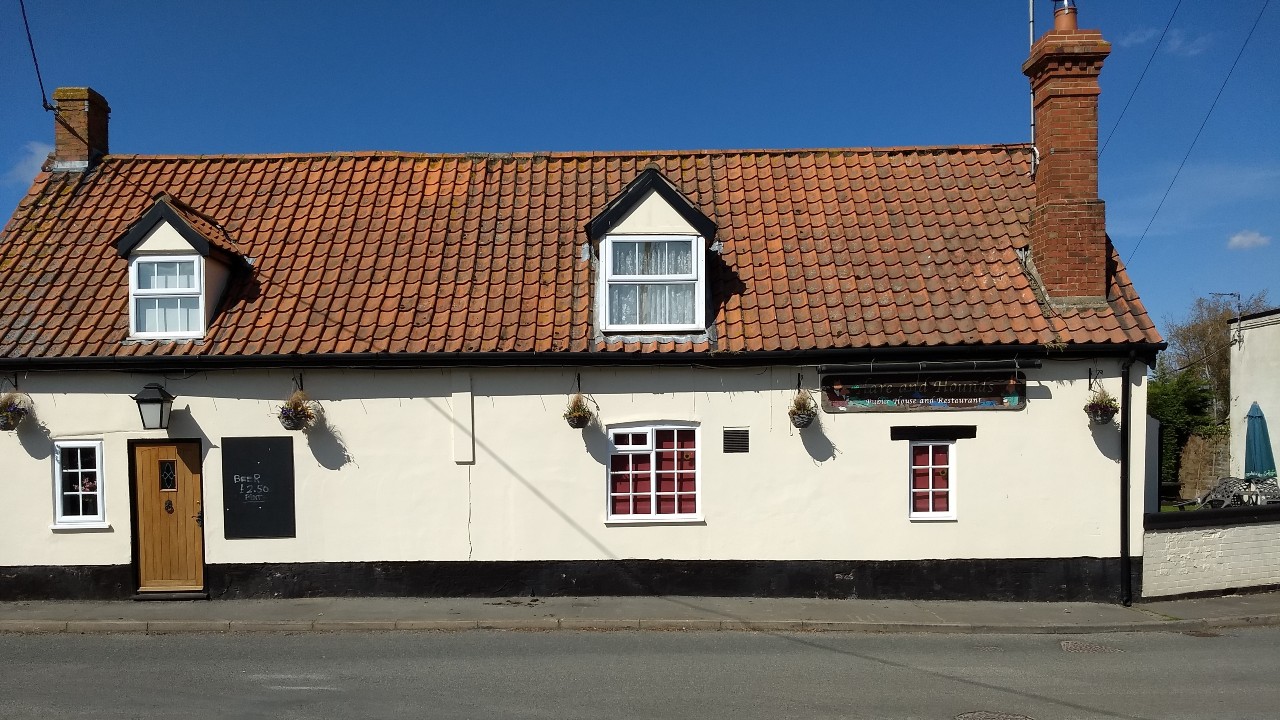 These are cracking evenings of traditional music - mainly english polkas, jigs, reels, hornpipes and waltzes, played on acoustic-only instruments, typically fiddles, melodeons, guitars, flutes, bodhrans and even the odd hammered dulcimer (and they are very odd).
Besides english tunes, you might hear a few irish, american, scots, swedish and french-canadian creep in from time to time. There's not usually any singing - that happens in the pub on different nights - see the footnote.
The Tune Sessions happen in the Bar of the Hare & Hounds pub, 2 West Road, Main St, Haconby, Bourne, Lincs, PE10 0UZ.
The pub is easy to find, in the village of Haconby, 1/4 mile off the A15, 3 miles north of Bourne.
Admission is free, so come to enjoy a drink and listen to the Tune Session music, provided by Pete Shaw & friends, when it restarts
The Landlords are the very welcoming Derek & Mary Holmes and there's usually two hand-pulled beers and a range of others.
We aim to start the music at 7.30pm and finish at 10.30pm.
More details: Pete Shaw on 01778 571563 or email pete AT peteshaw.co.uk (use peteshaw6 AT gmail.com if you are a btinternet.com customer)
You can ask to go on the email reminder list - or just turn up.
If you're a guitarist or music reader, some chords & music are available in advance - email or ring Pete as above.
To remind you of the dates - the 3rd Mondays of every month:
Why not come along to one? Mon 20 Dec, Mon 17 Jan, Mon 21 Feb,Mon 21 Mar, Mon 18 Apr, etc.
OTHER MUSIC at the HARE & HOUNDS:
There were also three separate and different song evenings in the same pub each month. The 'Open Mike', with PA equipment, is run by Nick Gomm 07785-515343 every 1st Sunday in the Bar. The 'First Friday' singaround is run by Dean Hardy 01778 570115 every 1st Friday in the month in the Restaurant.
To return to Peterborough & South Lincs Folk Diary, click HERE

click HERE